What is Microfibre and Why Do We Love it?
Microfibre
ticks almost every box
as it is a superior drying and cleaning tool. It's able to absorb over seven times its weight in water while drying crockery and glassware faster leaving it streak and lint free. The microscopic fibres are able to attach themselves to tiniest dust and dirt particles, which means microfibre reduces surface bacteria by up to 92% without the need for chemicals — just water! Interestingly, microfibre competes with cotton very well in the environmental stakes: it actually requires fewer resources in its production and use phases. When disposed of responsibly in the Salvation Army bins and recycled into other products, it wins outright.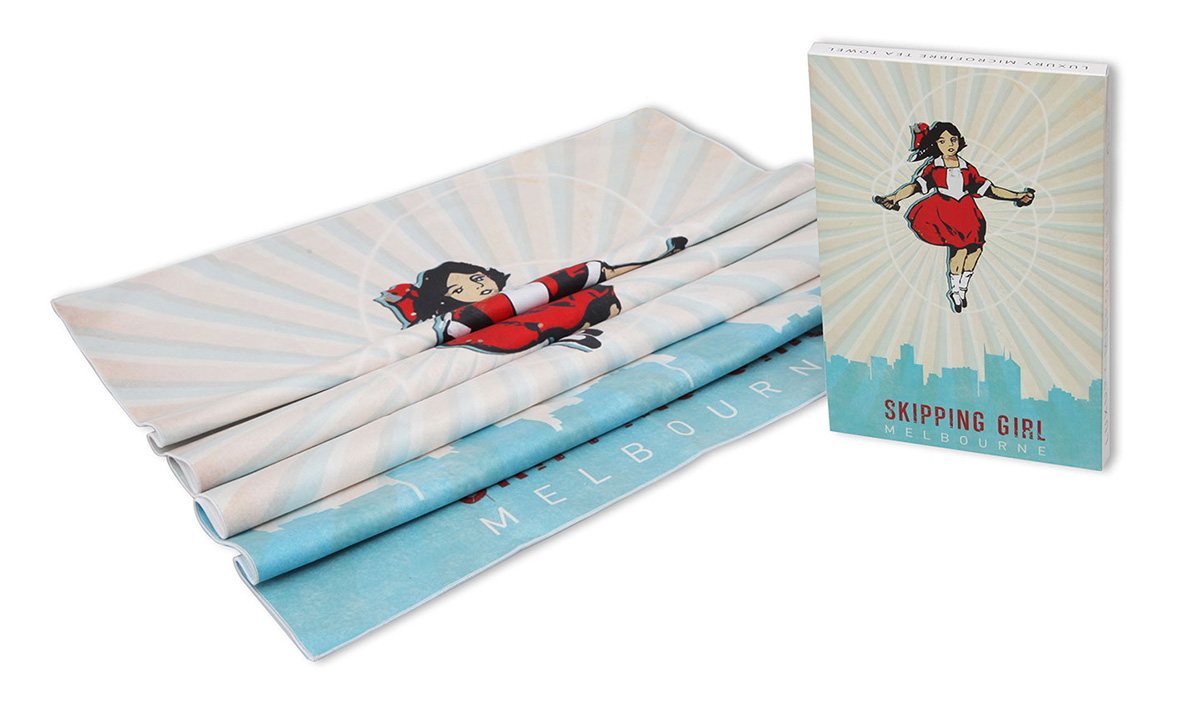 According to the
World Wildlife Foundation
(WWF), cotton can take more than 20,000 litres of water to produce just 1kg of cotton. Cotton represents 2.4% of the worlds crop land, as the WWF states, though 11% of all global chemical pesticides are used in its production. Microfibre is produced in managed and controlled environments. It's far more durable than cotton giving it a much greater lifespan — it can be washed and reused up to 500 times. Our KE Design microfibre products are dyed using special environmentally friendly water-based inks. Our
tea towels
,
cushions
, and matching cloths that come with the
postcards
and
greeting cards
are all made from this wonderful material. We offer Free Shipping on all orders Australia-wide when you spend $20 or more.
---